How does the automated Staff Workflows tool work?
Our automated Staff Workflow tool was built to automate cleaning and maintenance work orders between management companies and their internal/external staff members. With this tool you can add work orders to all incoming reservations that will be sent out directly to your cleaning and maintenance staff members.
Once setup, after your guests complete a booking of any units associated with the automated work order, the work order will be sent directly to the staff member who is associated with that unit to either accept or reject the job. Once accepted, the work order will be dispatched 2 hours prior to that unit's checkout time.
Where to access automated Staff Workflow TEMPLATES after signing in:
WORKFLOWS > TEMPLATES
To setup an automated Staff Workflow template:
Enable the template by turning the "Status" switch to the on position

Next, click on the "EDIT" link on the far right of the template shown above. This will take you to the "EDIT WORKFLOW" page.

To add units to this workflow, click the blue "ADD UNITS" button in the top right of the page

Add as many units as you'd like to this automated work flow by clicking the "Add" button next to the unit name. You can also search for specific units by using the search bar at the top of this modal.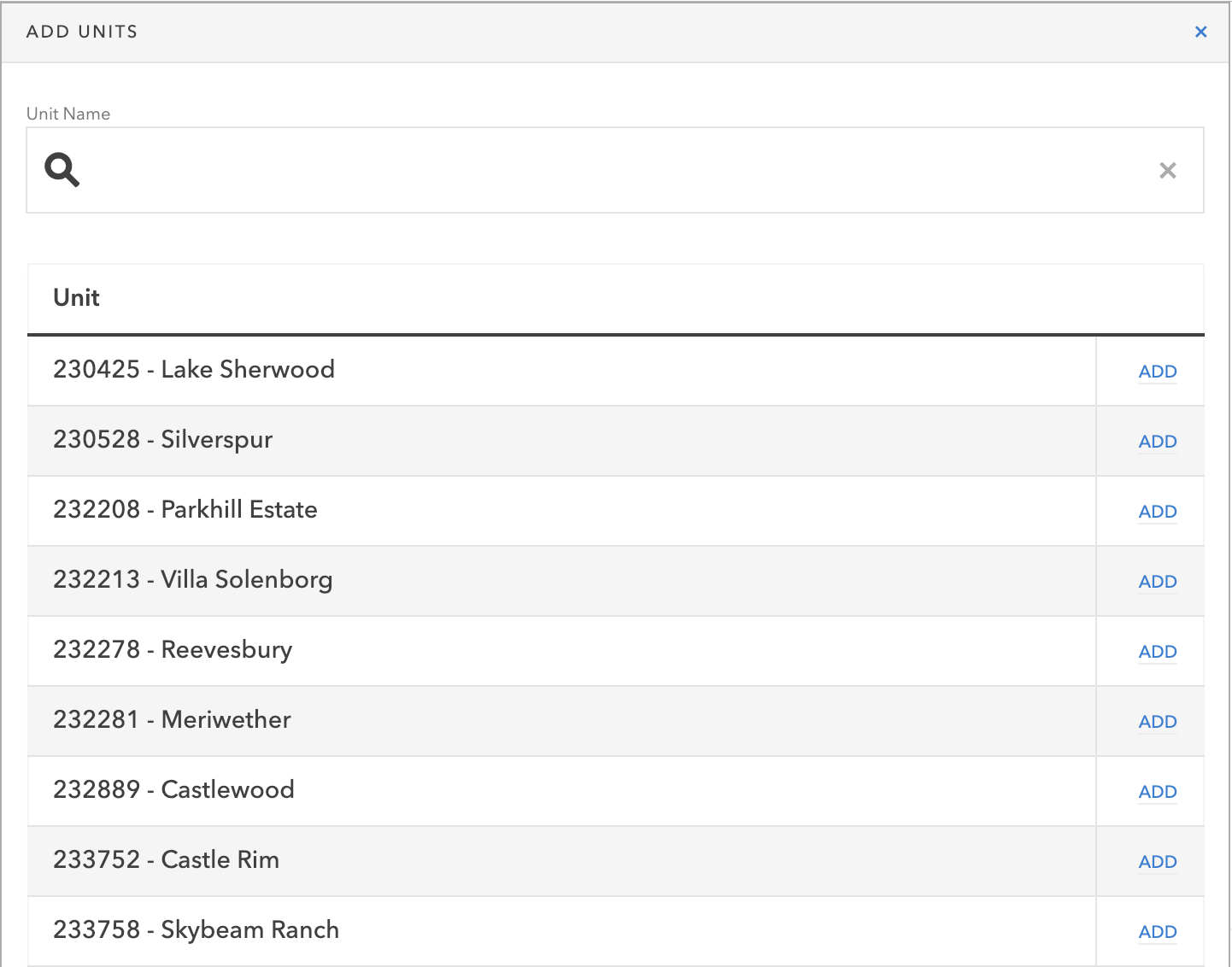 When you're done adding units to the automated workflow, click on the blue X at the top of the modal to close it out. This will take you back to the "EDIT WORKFLOW" page where you can see all of the units that were added to the work flow.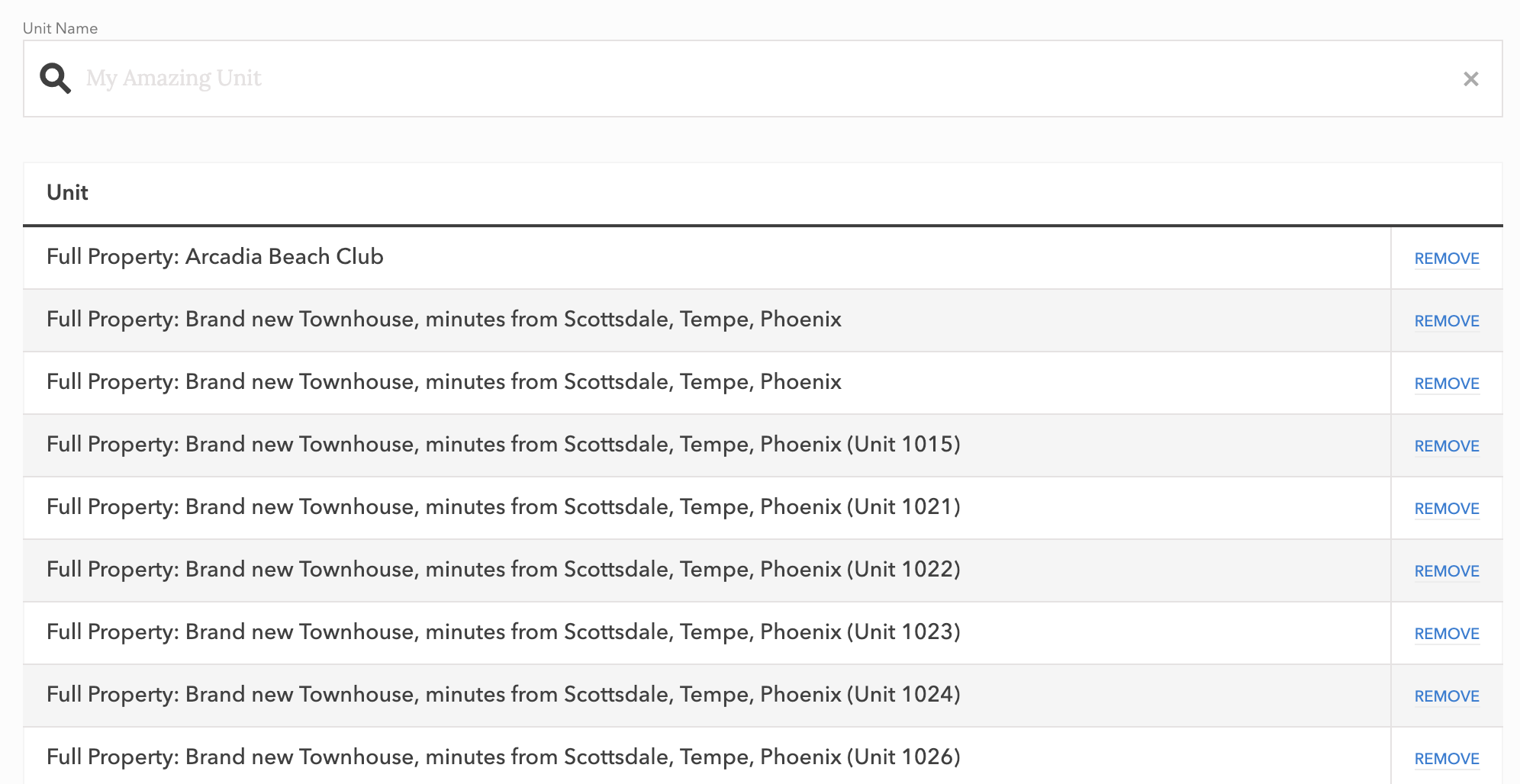 If you need to remove a unit from the work flow, click the blue "REMOVE" button to the right of the unit name:

---
---